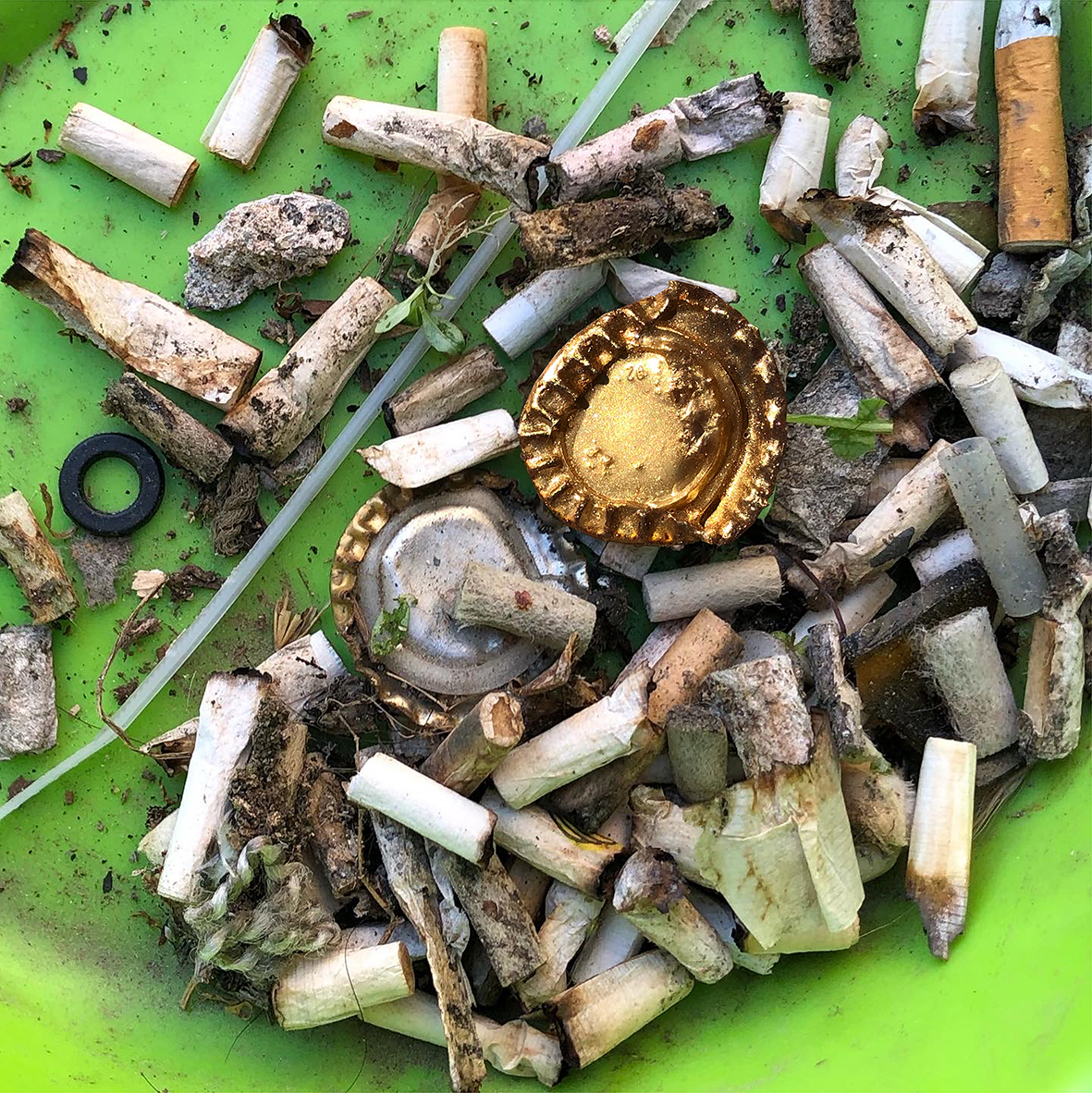 Site 5. Tarryn Handcock
restricted area.
Weather, mixed media and gold pigment.
Site-specific durational work, dimensions variable
︎ site_praxis
https://tarrynhandcock.com
Tarryn Handcock is a cross-disciplinary designer and artist whose work explores relationships between people, place and dress. Tarryn's work spans miniature, body and urban scales, and intersects with her research in the School of Fashion and Textiles at RMIT University, where she lectures on places where fashion happens. Through her sculpture and object practice she works with conditions of care, discovery, and duration. Recent exhibitions include 'Doll House: Miniature Worlds of Wonder', currently at The National Trust of Victoria's Como House; 'Epistolary' for Melbourne Design Week (2021); and 'Body Futures', shown at Design Tasmania for MONA FOMA (2020).
restricted area reclaims the jargon of both construction sites and lockdown, and embraces the joy of becoming more familiar with local spaces.
Through a series of temporary gold interventions installed along Haydon Lane, Kensington, restricted area seeks to reframe the crisis of more than 200 days in lockdown by highlighting the potential for discovery in small spaces, and finding creative ways to inhabit the same places differently through acts of care, documented on @site_praxis.
In an area undergoing rapid change due to construction projects, these playful temporal works identify other signposts for change – weeds emerging between cobblestones, dry havens opening in crumbling brick, rubbish blown down the laneway – and offer a way to discover and imagine alternative spaces beyond current travel limitations. These interventions are an invitation to attend to the small, local and often overlooked, by celebrating wonder in the ordinary and bright moments in a public laneway.
The artist would like to acknowledge the Traditional Custodians of these unceded lands, the Boon Wurrung and Woiwurrung peoples of the Eastern Kulin Nation, and to pay respect to Elders, past and present.